When it comes to the art of lash extensions, Lash Esthetica is undoubtedly leading the way in Sydney. Specializing in high-quality and innovative beauty solutions, this salon's commitment is maximizing your natural beauty.
They craft the perfect lashes to fit your need with a range of signature treatments designed specifically to cater to the unique demands of each customer. Classic lash extensions, hybrid lashes, and Russian Volume lash extensions stand testament to their expertise.
Classic Lash Extensions: Enhancing Your Natural Beauty
For those seeking a more understated and natural-looking enhancement, classic lash extensions are the ideal choice. Lash Esthetica's classic extensions consist of a one-to-one application, meaning that a single extension is attached to each individual natural lash. This precision ensures that every customer receives a treatment tailored specifically to their lash type, ensuring optimal results.
The salon uses premium quality, lightweight extensions to ensure that your natural lashes are not weighed down or damaged in any way. The result is a subtle, enhanced look that compliments your eyes, without the fuss of daily mascara application. The best part? These semi-permanent enhancements typically last between 3-4 weeks before requiring replenishment or removal, making them the perfect solution for those continually on the go.
Hybrid Lashes: A Bespoke Lash Experience
Lash Esthetica's hybrid lash treatment expertly merges two distinct techniques: classic lash extensions and volume lash extensions. By combining the elegance of classic extensions with the fullness and dimensional fluff of volume lashes, hybrid lashes create a versatile and customizable lash experience.
The salon's skilled lash technicians work closely with each client to determine the ideal ratio of classic and volume lashes, ensuring a final result that is both striking and tailored to individual preferences. The hybrid lash treatment allows customers to experience the best of both worlds with a unique and personalized lash style.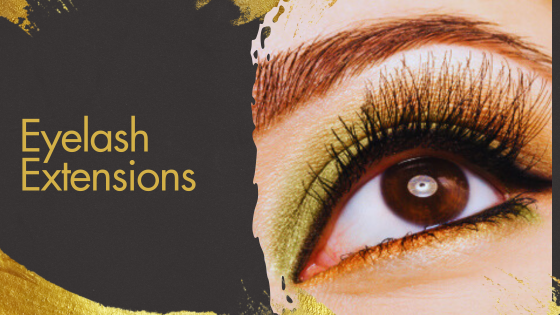 Russian Volume Lash Extensions: Turning Up the Glam
For those seeking to add some dramatic flair to their eyes, Lash Esthetica offers an opulent solution in the form of Russian Volume lash extensions. This transformative treatment involves the meticulous application of multiple lightweight extensions to a single natural lash, creating an awe-inspiring 3D effect.
The expert lash technicians at Lash Esthetica determine the optimal thickness and length for each client's extensions, allowing for a bespoke and dramatic finish. This highly customizable treatment can be tailored to achieve an overall effect from 2D to 6D, with the higher number indicating a more extravagant outcome.
Russian Volume extensions offer a luxurious, red-carpet-ready look that lasts between 4-5 weeks, when maintained with the appropriate aftercare routine. For those craving a more extended and bolder lash style, the Russian Volume treatment promises a show-stopping result.
Conclusion
At Lash Esthetica, the focus is on enhancing every individual's natural beauty while offering unparalleled expertise and personalized service. These signature treatments: from the timeless elegance of classic lash extensions to the customizable allure of hybrid lashes, and the undeniable drama of Russian Volume lash extensions, demonstrate the salon's unwavering commitment to lash artistry and client satisfaction.
By catering to the diverse needs and preferences of their customers, Lash Esthetica has firmly established a reputation for excellence and creativity in the world of lash treatments.