Holistic nursing is an increasingly popular approach that emphasizes the interconnectedness of the body, mind, and spirit. As a holistic nurse, your goal is to treat the whole person, not just their medical symptoms. This career path offers a unique opportunity for nurses to blend traditional medical practices with complementary therapies and spiritual care. If you're passionate about providing comprehensive care and fostering a deep connection with your patients, becoming a holistic nurse might be the perfect fit for you.
Obtain Your Nursing Degree
The first step to becoming a holistic nurse is to obtain a nursing degree. You can choose between an Associate Degree in Nursing (ADN) or a Bachelor of Science in Nursing (BSN). Both programs will provide you with the foundational knowledge and skills required for a career in nursing, but a BSN will typically offer a more in-depth education, including courses on holistic health and complementary therapies.
Pass the NCLEX-RN Exam
Once you've completed nursing school, you'll need to pass the National Council Licensure Examination for Registered Nurses (NCLEX-RN) in order to obtain your license. The examination tests a candidate's knowledge of foundational nursing practices and decision making ability.
Gain Clinical Experience
Before specializing in holistic nursing, it's essential to gain clinical experience as a registered nurse. Work in various healthcare settings, such as hospitals, clinics, or long-term care facilities, to develop a strong understanding of the nursing profession and acquire valuable hands-on experience.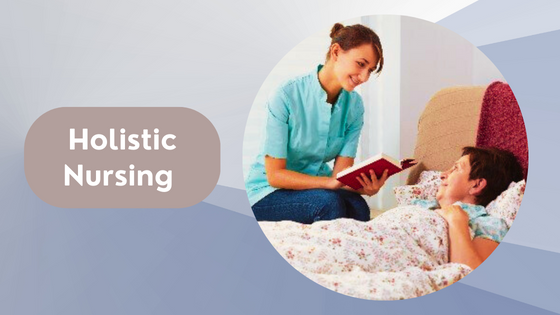 Acquire Holistic Nursing Education and Training
To become a holistic nurse, you'll need additional education and training in areas such as complementary and alternative therapies, stress management techniques, and spiritual care. Many nursing schools and professional organizations offer continuing education courses, workshops, and seminars in holistic nursing.
Obtain Holistic Nursing Certification
While not always required, obtaining a holistic nursing certification can enhance your credibility and demonstrate your commitment to the field. The American Institute of Health Care Professionals (AIHCP) offers a holistic nursing certification program. If you're interested in obtaining the AIHCP holistic nursing certification, visit their website to learn more about the program, including how to apply for certification.
Holistic nursing is a growing field that offers you many opportunities to help people lead healthier lives. If you want to become a holistic nurse, consider the above-mentioned options for education and certification.
Conclusion
Becoming a holistic nurse requires dedication, compassion, and a commitment to lifelong learning. By following these steps and continually expanding your knowledge of holistic health and complementary therapies, you'll be well-equipped to provide comprehensive, patient-centered care that addresses the needs of the whole person. As a holistic nurse, you'll have the opportunity to make a meaningful impact on your patients' lives and contribute to the evolution of healthcare.