It is hard enough to have to wear dentures, but it is even worse when everyone knows you have dentures because you have that "denture look."
The horseshoe-shaped bones that hold your teeth are there for just one reason: to hold your teeth. When the teeth are lost, the bone dissolves away. The upper jawbone dissolves upward and inward, and the lower jawbone dissolves downward resulting in a "sunken-in face" where the nose and chin are too close to one another.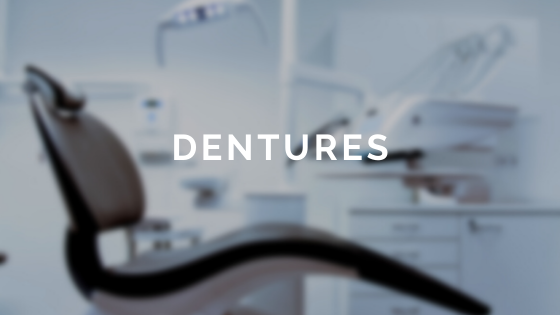 Have you ever wondered why there are so many different denture adhesives?
The answer is simple:
Most dentures simply do not fit well enough for everyday comfort.
Some dentures are probably "worn out."
Many never fit that well from day one.
Basically, there are 3 types of dentures available today:
Economy Dentures – Economy dentures are the least expensive choice. Patients have told us they lined up at 4:30 in the morning so these very basic dentures could be "made in the same day." Some patients jokingly told us that the dentures come in small, medium, and large — you get whatever fits the closest. For many patients, this is all they need.
Traditional Dentures – Traditional dentures are the type of dentures made by most general dentists. They usually fit better and look better than an economy dentures. However, when the teeth are set to where the bone has dissolved, you can still end up with that "denture look."
Hybrid Dentures – Hybrid Dentures are the most customized, cosmetic, and functional dentures available. Even though they are the most expensive type of denture, you will get the best comfort, fit, function and esthetics (cosmetics) possible.