If the engine is the most important part to your car, then the brakes are the second most important parts. In fact, you cannot imagine taking your car out without the brakes. And, the braking system has brake pads as the most important part. It is important that you ensure that these pads are always working in their peak condition. If there is any sign of wear or any problem, make sure that the pads are repaired or replaced without any waiting. It is of utmost importance that the braking system of a car is always performing at its peak.
When it comes to replacing these essential components you will need the right tools, such as the brake compression tool which you can find online easily. You can find a wide range of offerings in terms of variety of materials too. These materials have their own set of characteristics and you should choose the one that matches perfectly with your style of driving. The most widely used braking pads, in terms of materials, are described here so that you can make the right choice.
The ideal brakes are designed to work under any condition and deliver smooth and silent operation. The choice of the brakes should be such that they don't produce any noise or brake dust. While organic braking pads couldn't work under all conditions, asbestos pads had their own health hazards from the dust released. Semi-metallic pads may make good options because of their extra braking power and the property to conduct heat properly. But, they contain steel strands for additional strength and this makes them harder thus increasing brake rotor wear and noise. Ceramic braking pads make the ideal pads, as they are versatile to deliver proper braking under all conditions and don't have the negatives of these other pads.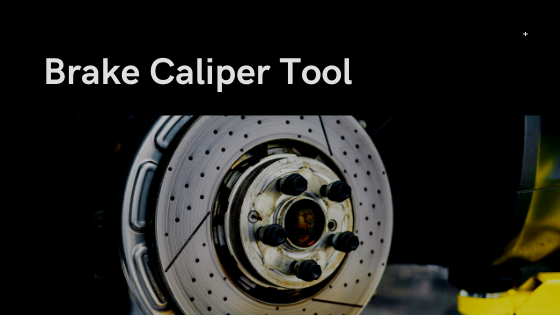 While semi-metallic pads contain steel fibers, ceramic pads score better by using copper fiber strands working inside ceramic compounds. Copper is a better metal as compared to steel when it comes to heat fading. And, this means that the brakes recover faster when the car is stopped. The metal also ensures that there is lesser wear on the brake rotor and the amount of dust produced is also less. And, ceramic compounds especially help in dampening the noise to emit only inaudible sound frequencies.
In the case of high performance vehicles such as racing cars, semi-metallic and metallic braking pads are the most widely used pads. However, these pads cannot be used for street vehicles, because they are designed only for high temperature performance. The metallic pads when used in lower temperatures, would have weaker braking power, more wear to the brake rotor and would produce much more noise. In the case of semi-metallic pads, carbon fiber is used along with composite materials for changing the optimal levels of friction, wear and heat. In addition, these braking pads are not going to perform properly in cold temperatures.
The two most widely used braking pads on the market are the ceramic and semi-metallic pads. The heat transfer rate of semi-metallic pads is better and this reduces rotor warping due to overheating. In addition, these pads are durable and the rate of wearing is slower. Last but not the least, semi-metallic pads don't cost much. The ceramic pads are softer and this means that there is minimal wear on the brake rotor. And, the smoothness of the material produces lesser amount of friction, and this is helpful especially when the vehicle is being regularly stopped.
Thus, the type of brake pads you would choose for your vehicle would depend upon the type of application. Every material has its own set of properties that make it the best option suited to a particular situation. So, if are going to use your vehicle more for racing and high performance driving, then semi-metallic and metallic braking pads are the perfect answers. Whereas, if you are going to use your vehicle only on the street, then ceramic pads are perhaps the best options.