People who work as Underwater Welder earn a good amount of money as income because of the fact that their job is highly skilled and dangerous. In order to become an underwater welder you should have that confidence of being made up of the right stuff and if you fail to do so then you will definitely find yourself in deep waters. You should have an experience of more than three years in the form of a commercial welder and the welding skills possessed by you should be more than average. The diving aspect should also not be taken lightly because possessing commercial diving skills in this job field is very important.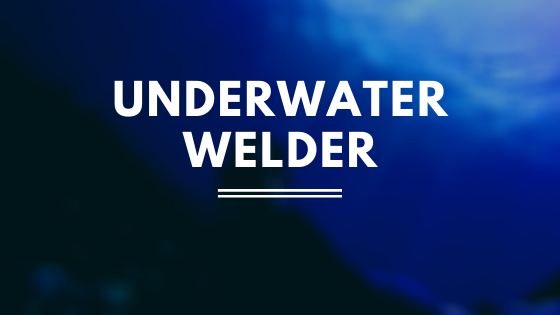 Qualifications
It is absolutely true that it takes just nine months to qualify to become underwater welder but this is just the beginning of a journey that is indeed very long. Training to become a commercial or underwater diver is neither easy nor cheap. The best thing that you should do when training to become an underwater welder is to keep your diving issues aside and concentrate more on your welding career first.
Diving
When trying to approach the route to commercial diving, there are some very important steps that should be taken by you. First and foremost, you should apply for a training course in scuba diving. Dive training is not very difficult and it can easily be practiced in the local swimming pool. However, open water training is necessary for achieving the PADI certificate. Commercial diving is a bit difficult and intense and you need to be properly trained on environmental and safety issues along with practical maneuvers. It is also mandatory for you to pass a basic diving and physical test before you start being accepted for programs. Underwater welder salary is quite good and it is always advisable to go for a career in underwater diving.